Website Updating & Support.
Get Unlimited Website Support and Updates for one low monthly price. It's Quick, Easy, and Affordable!
Support for your website starting at $99/mo
No hourly fees, No contracts, cancel anytime!
Worry-Free Website Updates.
It's no mystery how important keeping your website up to date is for your business. But often, trying to handle it all on your own can be confusing and time consuming.
That's why it has become 2440 Media's mission to take over all of your updating tasks, freeing you to spend your time in more profitable ways. With our easy-to use Update Request System, communicating your updates to us is super simple!
No time? No problem!
Don't stress over trying to figure it all out for yourself. Submit your requested changes to us anytime, anywhere, via email or your personal Update Request System account and we'll handle the rest. Your website will stay fresh and lively, keeping visitors and search engines returning regularly and happy, thus improving your image and search engine visibility. It's a total win.

Head on over to our Features page to explore all that 2440 Media has to offer.
Satisfaction Guaranteed.
When you sign up for your website maintenance plan, you're guaranteed 100% satisfaction.
All updates are completed in less than 48 hours by our team of web experts, ensuring that your website will be freshened in no time, completely hassle free.
So, what are the highlights of using us?
No hourly contracts.
Actually, no contracts, period! Your account is billed monthly and you can cancel anytime.
Expert Webmasters.
We've built hundreds of websites, so we know the ropes when it comes to managing and maintaining a website.
Quick support.
We strive to take care of your issues ASAP, so you can expect quick support and turnaround.
Tons of Features. No extra cost.
Now you can always have your website up-to-date without any hassle or major expenses.
Have a website you're looking to fill with stimulating content? We'll assist you in adding, removing or changing items on web pages including text, photos, videos, PDF's & other documents, forms (not requiring database integration), website colors & background images, Podcasts, newsletters, links and blog posts or articles.
You can also utilize formatting services for items such as blog posts, images, etc. Basic cropping and resizing for images, as well as file conversion for all media is included in all maintenance plans.
Adding or changing text, photos, links
File conversion for all media items
Resizing and cropping of images
Adding or changing text, photos, links
File conversion for all media items
Resizing and cropping of images
Social media has become an indispensable tool for all businesses and individuals. (That little blue Twitter bird is more powerful than you think!)
Take advantage of such power by letting us handle the addition of posts, images, and other content to your existing social media accounts such as Facebook, Twitter, etc.
Social media account buttons, links and widgets can also be added to your existing website.
Posting content to accounts
Adding images to your social media accounts
Placing social media buttons on your site
Installing social media widgets on your website
For an online business, keeping your product information up to date is crucial.
Your customers will get mad if your storefront has outdated or inaccurate information.
Let us aid you in increasing your profitability by giving us the tasks of updating prices, stock quantities, product descriptions, product images, new products, promotions and coupons.
Updating product prices and quantities
Replacing product descriptions and images
Adding new products
Posting new promotions and coupons
Website Repairs and Improvements
Keep your site free of errors and bugs and optimized for speed.
No matter what content management system you use, we've got you covered. You can get assistance updating Wordpress, Joomla, Drupal or Magneto CMS's. We'll also take care of updating themes and installing plug-ins.
All you have to do is sit back and smile!
Troubleshooting & bug fixing
Malware removal
Speed improvements
Graphic optimization
Error message repairs
Browser compatibility repairs
Form validation and repairs
Display & formatting fixes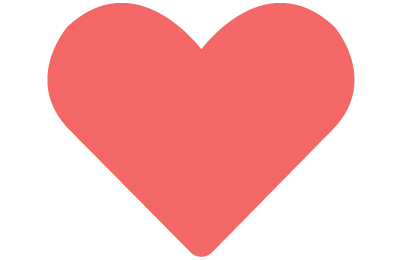 Your website's information will be backed up daily, keeping your content safe and secure. By monitoring uptime, traffic and more, we help you keep a watchful eye on your numbers.
We'll even take care of installing Google Analytics so that you can keep an easy record of your website's traffic statistics.
Your site's integrity will always be upheld with our monthly checks of your site's links, security, and our testing of all updates on the most popular web browsers.
Consulting and support
Review of system logs and backups
Manage site's control panel
Monthly/Weekly/Daily backups
Traffic monitoring
Uptime monitoring
CMS Maintenance and Support
We provide proactive maintenance and technical support for the world's leading content management systems, Wordpress and Drupal. We take care of all the security updates and module/plugin updates to keep your CMS-based website safe, secure, and up-to-date.
Our CMS Maintenance is proactive, so you never have to submit a request or worry because we'll have it all under control.
If need support with your CMS, we're here for you as well. We are well-versed in both CMS packages and can give you the help you need.
Apply security patches
Installing and updating plug-ins/modules
Installing and updating themes
Security scanning
Broken Link scanning
Speed testing
Simple pricing with no surprises.
Your website maintenance and updating is a chore no more.
CMS Maintenance
$99
per month
Wordpress or Drupal
CMS Maintenance
Security and Code Updates
Kitchen SinkMost Popular
$299
per month
CMS Management
Unlimited Content Updates
Unlimited Repairs
Unlimited Email Support
Minimum 3 months signup
Updates & Repairs
$199
per month
CMS Maintenance
Unlimited Repairs
Unlimited Email Support
30 Day Money Back Guarantee.
If you cancel within 30 days and you're not completly satisified, then we will give you all your money back. No questions asked. It's 100% Risk-Free!
Plan Feature Comparison
Signup today and get a Free Security Review and Remediation of any security vulnerabilities, plus a Complimentary Cleanup and Recovery if your website has been hacked or compromised.
CMS Maintenance

$99

per month

Updates & Repairs

$199

per month

The Kitchen Sink

$299

per month

Setup Fee
$0
$0
$0
Support for 1 Site
Same-Day Critical Security Updates
Monthly Security Updates
Monthly Module Updates
Monthly Broken Link Scan
Monthly Security Scan
Monthly Manual Site Check
Monthly Speed Test
Offline Updating
GIT Version Control
Detailed Work Notes
Testing After All Updates
Security Guarantee
Hack/Malware/Down Recovery
Daily Offsite Backups
Unlimited Support
Unlimited Website Repairs & Fixes*
Unlimited Website Updates*
Average response time
24hrs
12hrs
8hrs
* Subject to reasonable use (see FAQ's below). Small Repair and Update Jobs must be requested one at a time and take no more than 30 minutes, only urgent jobs are completed on weekends.
What is an update request and what should be included in it?
This is a request to make changes or additions to your website, as part of your maintenance plan. Your Update Request should include a list and description of all changes you wish to be made to your website. These items include content such as text, links, media or anything else you would like to change.
Do I need to enter my credit card information to signup?
Yes. But don't worry. Your information is safe with us. It's only used for the monthly billing of your maintenance plan, which will automatically be charged to your credit card.
What services are not included in my maintenance plan?
Regular maintenance plan services only apply to changes of your website's existing design. Here are some examples of items that are not included: New design of individual web pages or entire website, restructuring of website navigation, advanced retouching and editing of photos, videos and audio, addition of new website functions like shopping carts and administration functions, addition of interactive or animated website features or functions, search engine optimization or pay per click advertising, branding and logo design or re-design, writing new website content, creating and printing marketing media and materials, any programming other than HTML or CSS.
How website updates work
We strive to make updating and maintaining your website very simple. Here is how we do it.
Subscribe to a Plan
Sign up for one of our support and maintenance plans. As soon as you sign up, you will be asked to fill out a website profile form which gives us the necessary information to access your website to make changes.
Send Your Request
Send your jobs or support questions via email. Need to update photos, delete an employee bio, change product prices, add a blog post, swap out a PDF, or fix a form error? No problem.
We do the work
Our experts do the work within 24hrs if not sooner depending on how quickly the task may take. We backup all of your files before starting and proof check everything once completed.
Review & Approve
Once the work is done, we will send you a preview (if you requested it) prior to pushing it out to the public. Its like having your own in-house web team, but without the hassle and expense.